2017 Summer Dance Schedule
*Schedule is subject to change at any time. Please contact studio before arriving to take a class.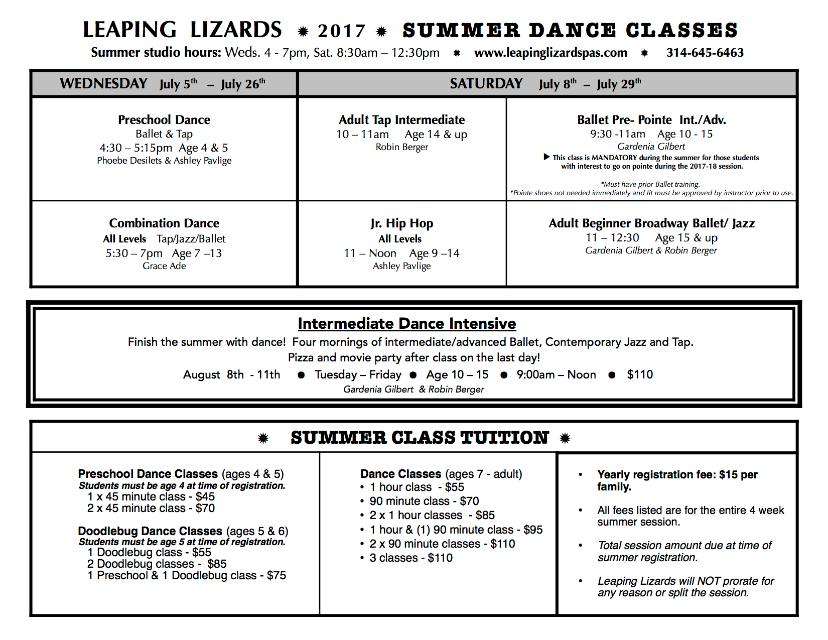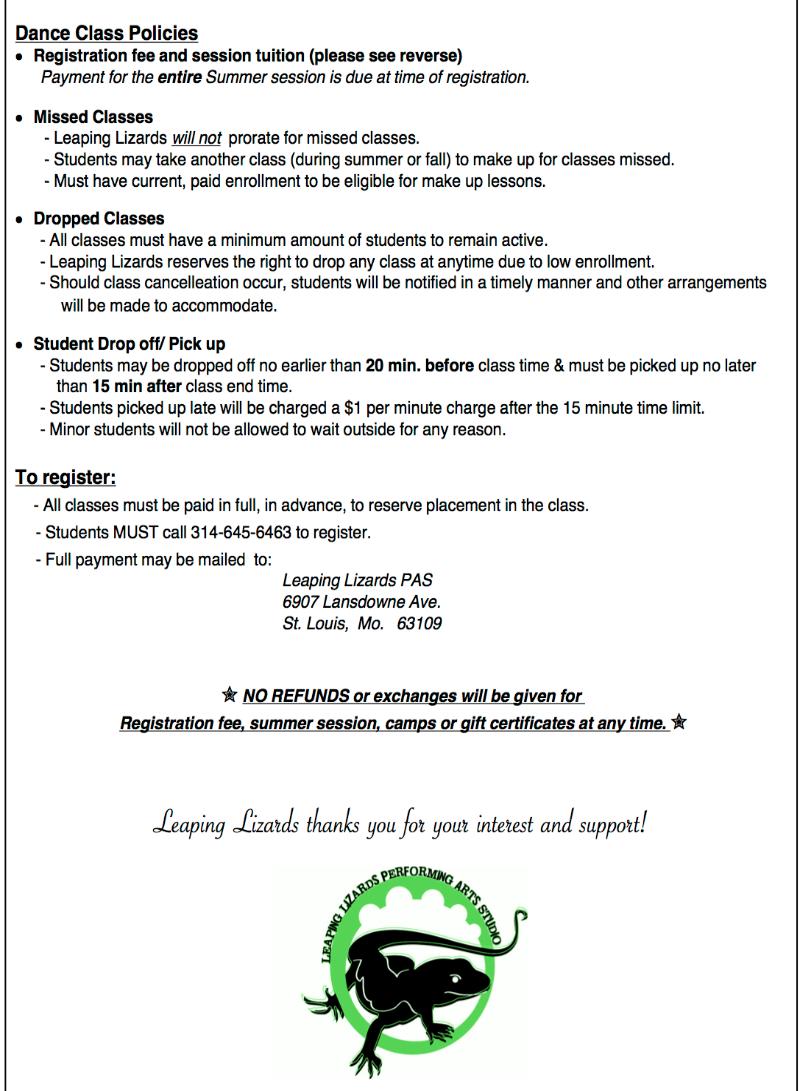 For printable versions of the 2016 summer dance class schedule and policies,
please click on link below:

Summer Break Schedule
LLPAS will be closed...
Summer Break I: June 9th - July 4th
Summer Break II: July 30th - Sept. 4th
Please call the studio to register for summer sessions during our summer break.

Though we will not always be at the studio during breaks,

we will be checking our messages and will get in touch with you!*

Fall classes begin on Tuesday, Sept. 5th