Fall 2020 Dance Schedule
Call 314-645-6463 to register.
*Class days/times valid Oct. 2020 - May 2021. Schedule is subject to change at any time.
Please contact Leaping Lizards to register before arriving to take a class.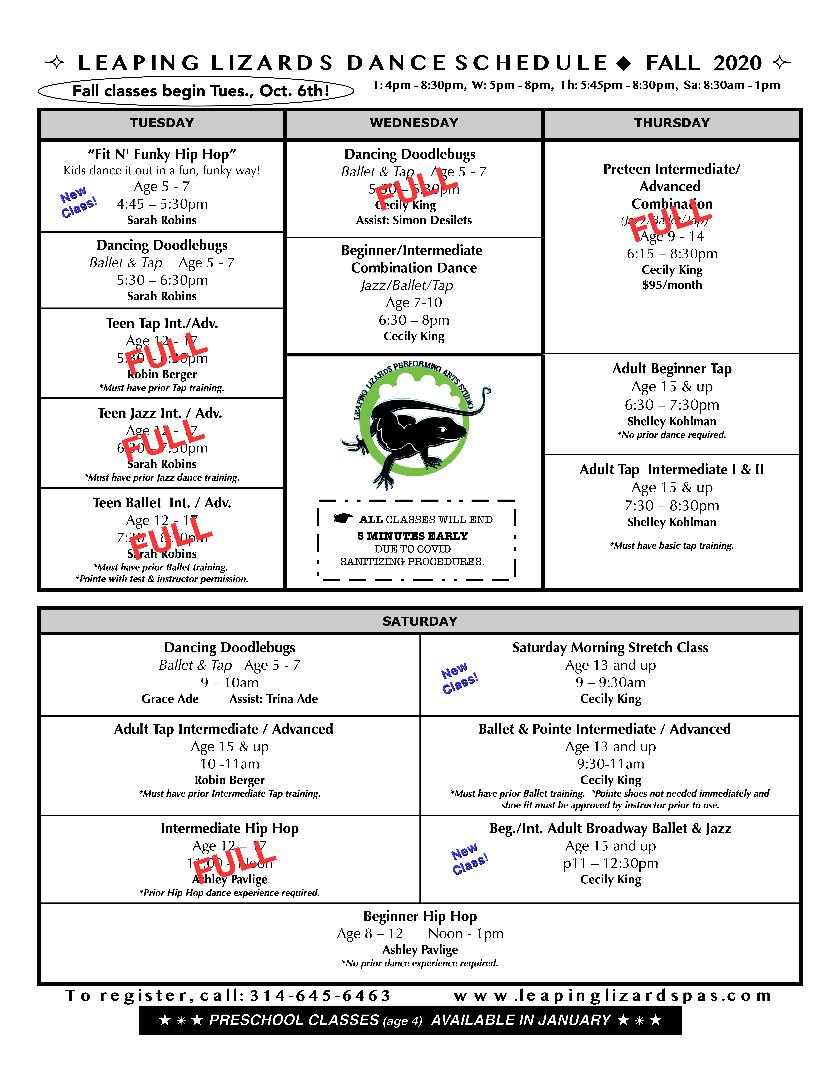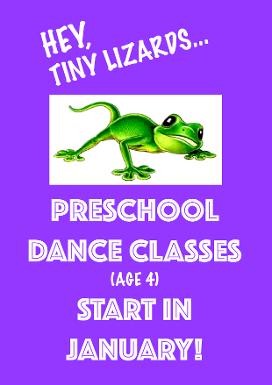 Due to COVID restrictions, we are suspending
our
Preschool
Dance program for
4
year olds
until
January 2021.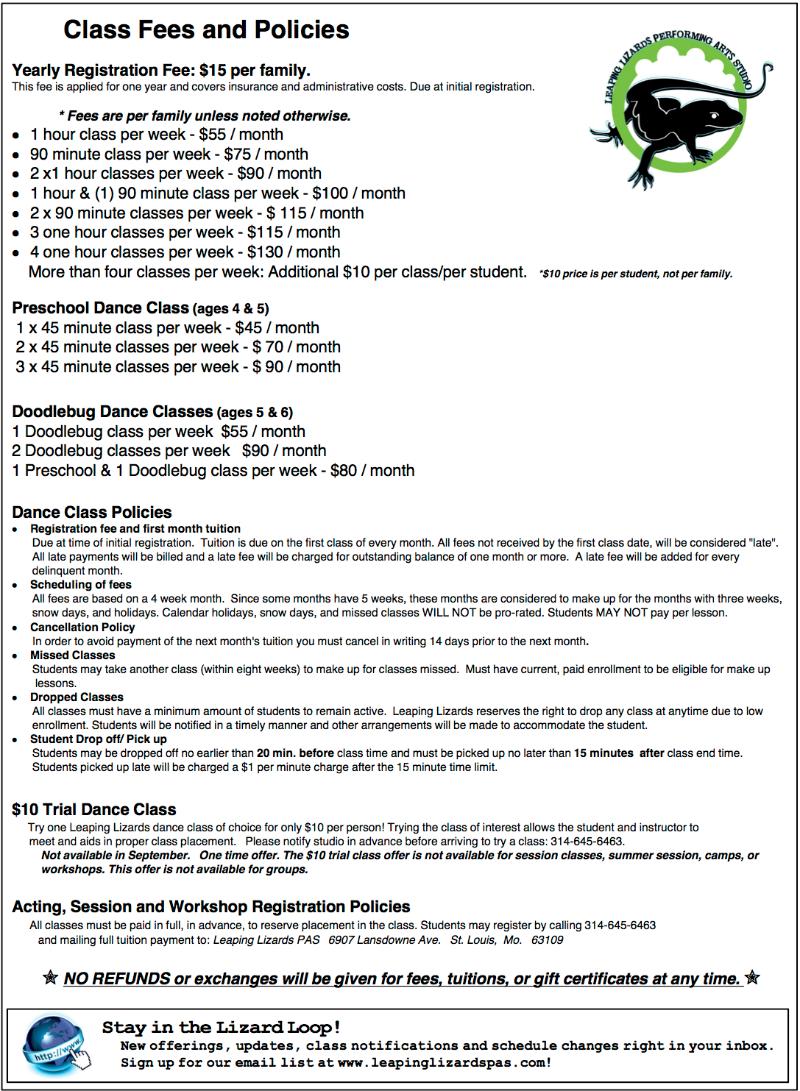 *
$10 Trial dance classes are not available during fall 2020. Thank you for your understanding!
*
Click on links below to print the Fall 2020 dance schedule and fees.