2023 - 24 Dance Schedule
*Schedule is subject to change at any time. Please contact studio before arriving to take a class.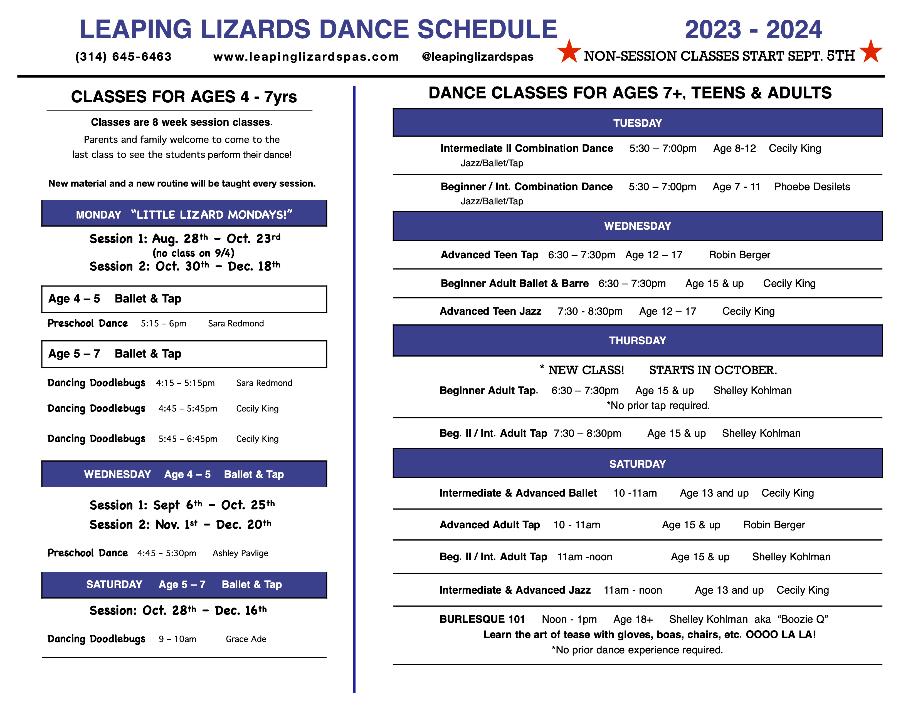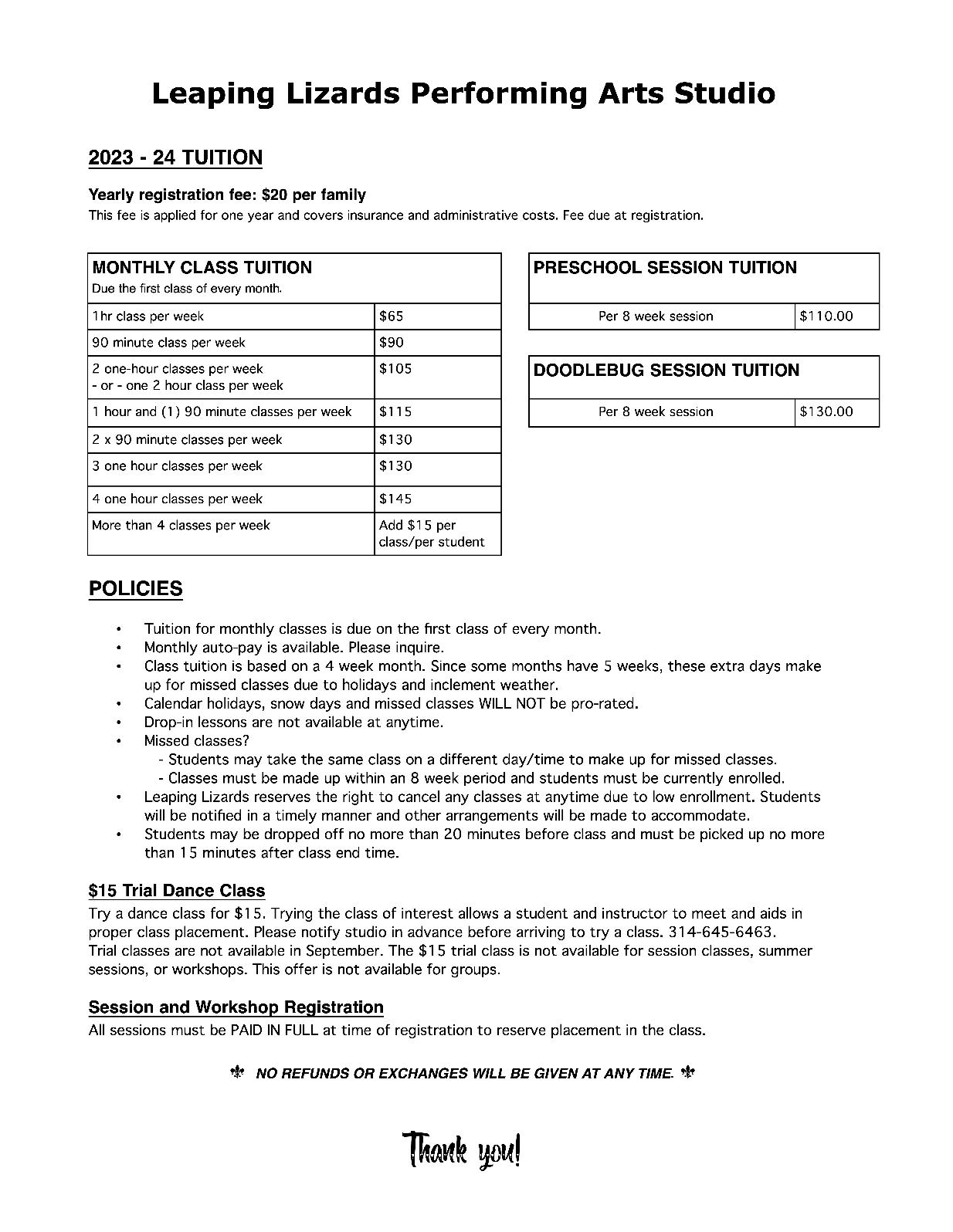 Please call the studio 314-645-6463 to register.
To save time during the registration process at the studio, consider printing and filling out forms at home. Bring them with you on the first day of class.
For printable versions of registration forms, 2023 - 24 schedule and fees,
please click on button below: